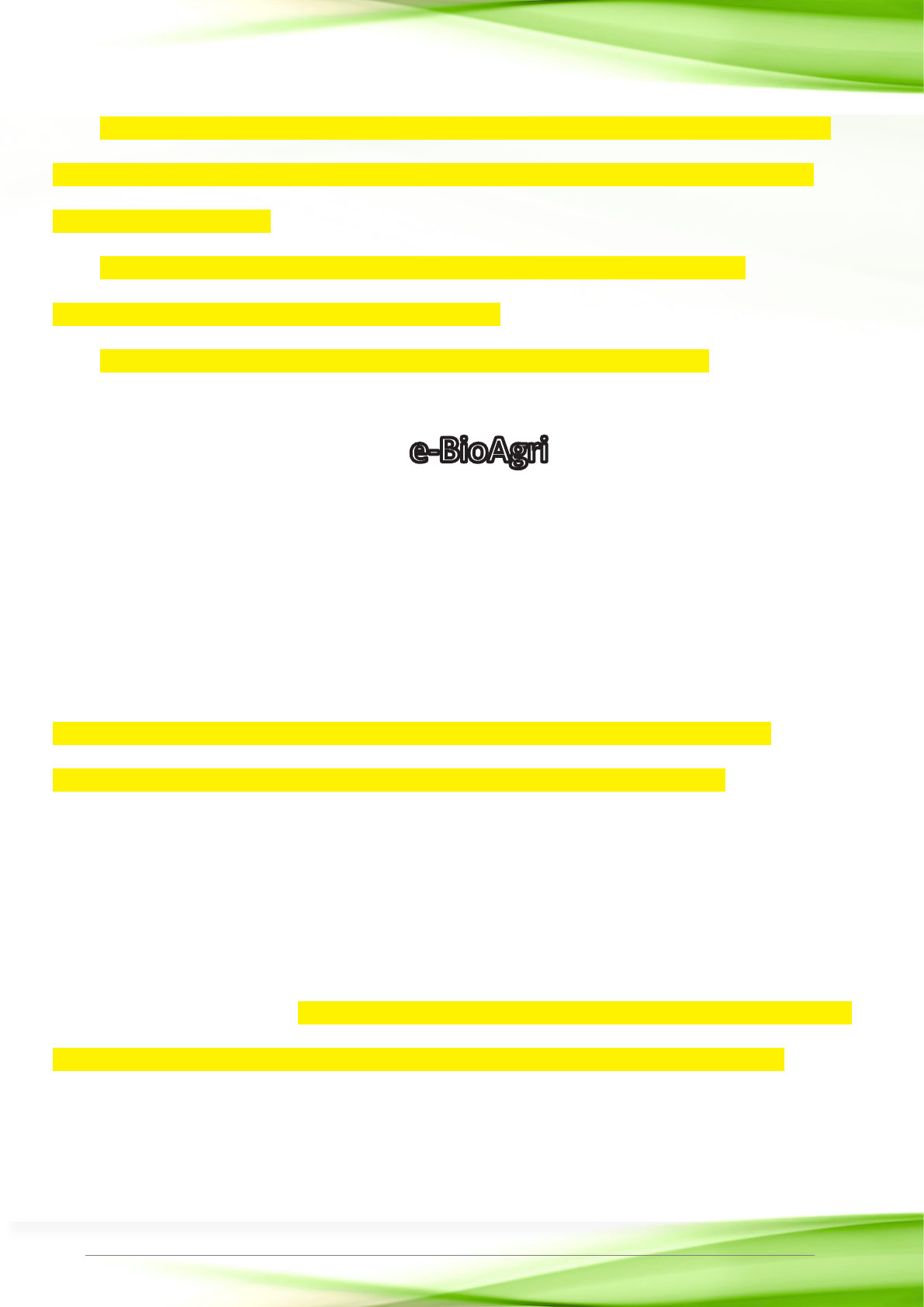 Pag.:22
20-22 Wenlock Road London N1 7GU - contact@b2bcom.info - +44 (0)20 719 31571
3.
Compeve price because they do not have the spending of the
convenonal and tradional agriculture (in ground, in greenhouse)
during the growth.
4.
Compeve price because the yield on the producon is
established in 93% product marketable.
5.
Equally of the producon, the specic costs are lower.
These few points of the system
e-Bio

Agri
should not lead to forget
real movaons and values of the vision and the mission of the
project.
Within the framework of a producon of Genoese basil, we establish a
cycle of 8 weeks, which does not correspond to agricultural necessies
but only to commercial necessies.
Every week a unit UCR, in any environment and meteorological
condion engenders a harvest of 139,5kg with a 93% yield.
The sale price varies from village to village, from city to city, from
country to country, of period and of season. The possibility of
movement in any place, allows us to choose the locality more suited
contrary to the tradional farmers who cannot transport their
greenhouse or elds. Besides, the locaon is not denive, but can be
modied at any me and without one necessary advance noce.
The costs of travel are similar to those of a transport of shipping
container of 40'.